Performing the South African archives of Synagogue Composers from the Soviet Union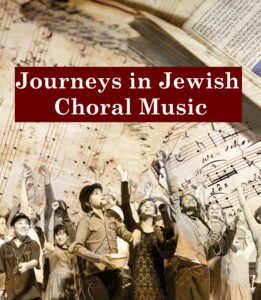 This online portfolio publication highlights my research uncovering the remnants of pre-Holocaust synagogue music from parts of the Soviet Union, artefacts that ended up in South Africa through the agency of a small number of key protagonists. It charts a research process of discovery, recovery, and restoration; an investigation that leads from the location, identification and analysis of archival materials to the generation of new insights shared and made publicly available via transcription and editing, reconstruction, and especially performance, all readily accessible via online resources such as this website.
Guide to navigating the website
The menu to the right (View research data), which appears on nearly every page, provides you with a shortcut with which to select and view any category of research data stored in the website. There are two main categories, each with several sub-categories:
Main research objects
All the available objects that represent the outcomes of interventions undertaken as part of my research process. Sub-categories include the Performing Editions and Programme-Notes prepared for each work and performance event, and the travelling Project Exhibition.
Appendices
Objects that document the origins and process of my research. Sub-categories include manuscripts and other archival sources, performances documented in video or audio formats, and reviews of events.
---
There are convincing arguments regarding the legitimacy or otherwise of these categorizations, especially the status of performances as 'mere' appendicies. However, in this instance the distinction is made between the documentation of performances, whereby the ephemeral becomes fixed in material or electronic form for future review and analysis, and the performances themselves, which may be regarded in many respects as acts of research in their own right, revealing new insights, shifting perceptions, and opening up new avenues of research and creativity.